DGLR Online-Seminar "Reusable Launch Vehicles Research"
 Save the Date: 2021-05-05 18:00 CEST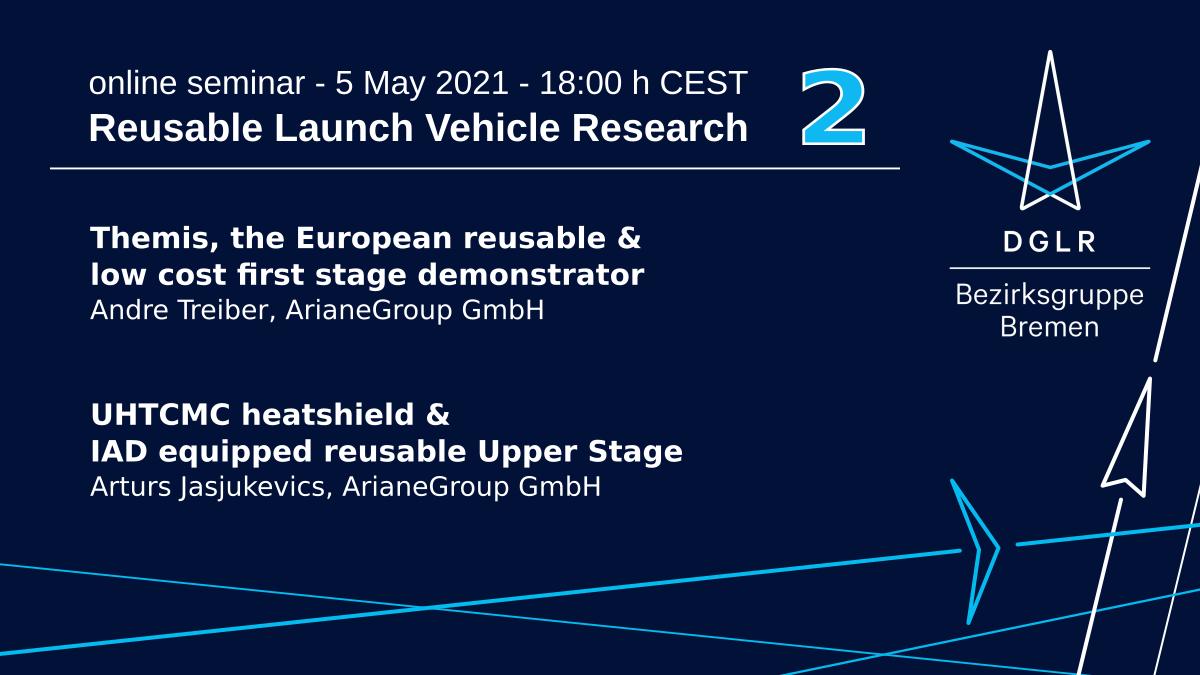 Die DGLR Bezirksgruppe Bremen organisiert ein zweites Online-Seminar zur
 "Forschung an wiederverwendbaren Raketenstufen"

 We are pleased to host a second online seminar on "Reusable Launch Vehicles Research" !
 This time we will welcome two ArianeGroup colleagues:
Andre Treiber will speak about Themis, the European reusable & low cost first stage demonstrator and
Arturs Jasjukevics will present the UHTCMC heatshield & IAD equipped reusable Upper Stage.

 Free registration as usual via  //bremen.dglr.de/
 We are looking forward to seeing you May 05th !
 You have further ideas for presentations we can add to our seminars? Please drop us a message !
 Best Regards
 Andreas Reim,  This email address is being protected from spambots. You need JavaScript enabled to view it.
 Hassan Chraibi, This email address is being protected from spambots. You need JavaScript enabled to view it.
 DGLR Bremen
_____________________________________________________________________________________________________